Are you trying to find a real estate agent in Miami to help you buy or sell a home in Miami? As one of the premier real estate markets in the United States, you will have thousands of real estate agents to choose from in South Florida, so how do you make the right choice? To start, you should look at a few key factors – how many homes the realtor has sold in South Florida, how long the realtor has worked in Miami real estate, does the realtor has an active real estate license, what Miami real estate brokerage does the realtor work with, and how does the realtor intend to market your home or real estate property.
Realtor Experience In Miami
Finding an agent who is honest and dedicated to your needs is also important when buying a home or condo in South Florida. An experienced real estate agent will be responsive to your needs as well as to your questions, and will help you along the process of buying or selling your home. Do some research on the real estate agent you are looking at prior to contacting them. Read any available realtor reviews, any previous client feedback, and any other information you can find on them to be sure they are reputable and perform experienced representation. It's also great to ask friends and family for referrals when finding a real estate agent in Miami.
Ask the real estate agent how long they have been representing clients in the Miami real estate market as well as how long they have been with their current real estate brokerage. It is not necessarily abnormal for a real estate agent in Miami to move from brokerage to brokerage, however you want to make sure you are working with someone who has experience in your area, and is knowledgable of the Miami real estate market.
Miami Real Estate Brokerage
It can also be good to ask to meet your real estate agent at their brokerage so that you can take a look at their offices. You will be able to tell a lot about the company, their attention to detail and the work they will do for you simply by taking a look at how the present themselves to their clients. If the real estate agent is unwilling or unable to meet at his office, you may consider that a potential red flag.
You will also want to make sure that your realtor is truly an expert in the areas you are most interested in. For example the South Florida real estate market is made up of a variety of areas – Miami Beach, Brickell, Wynwood, Aventura, North Miami Beach, Hollywood, Skylake and so many more. Your realtor should serve as a guide during the whole process of buying or selling a home in Miami from taking you through the transaction as well as educating you on the neighborhood.
You'll also want to inquire as to how the realtor plans to market or advertise your property if you are selling a home when finding a real estate agent in Miami. You'll be surprised to understand how many properties are sold through inquiries generated through tactics like direct mail, bus benches, or billboards. Ask if the realtor or real estate brokerage engages in internet marketing or social media marketing for their real estate properties. The more innovative and involved a real estate agent is in with the marketing of real estate properties, the more confident you can be in their representation.
Realtor Commissions
Another important factor to consider when choosing a real estate agent is the commissions you will be paying. It's typical that the commission in a real estate transaction is 6%, usually split between the buyers agent and sellers agent – 3% to each. However, in today's real estate market, there are many agents who are willing to work for lower commissions, sometimes as low as a 4% real estate commission, or a 2% buyers agent commission. In some situations you may want to seek out a 2% commission real estate agent depending on the other costs associated with buying or selling a home, and how much you stand to profit or lose on the real estate transaction.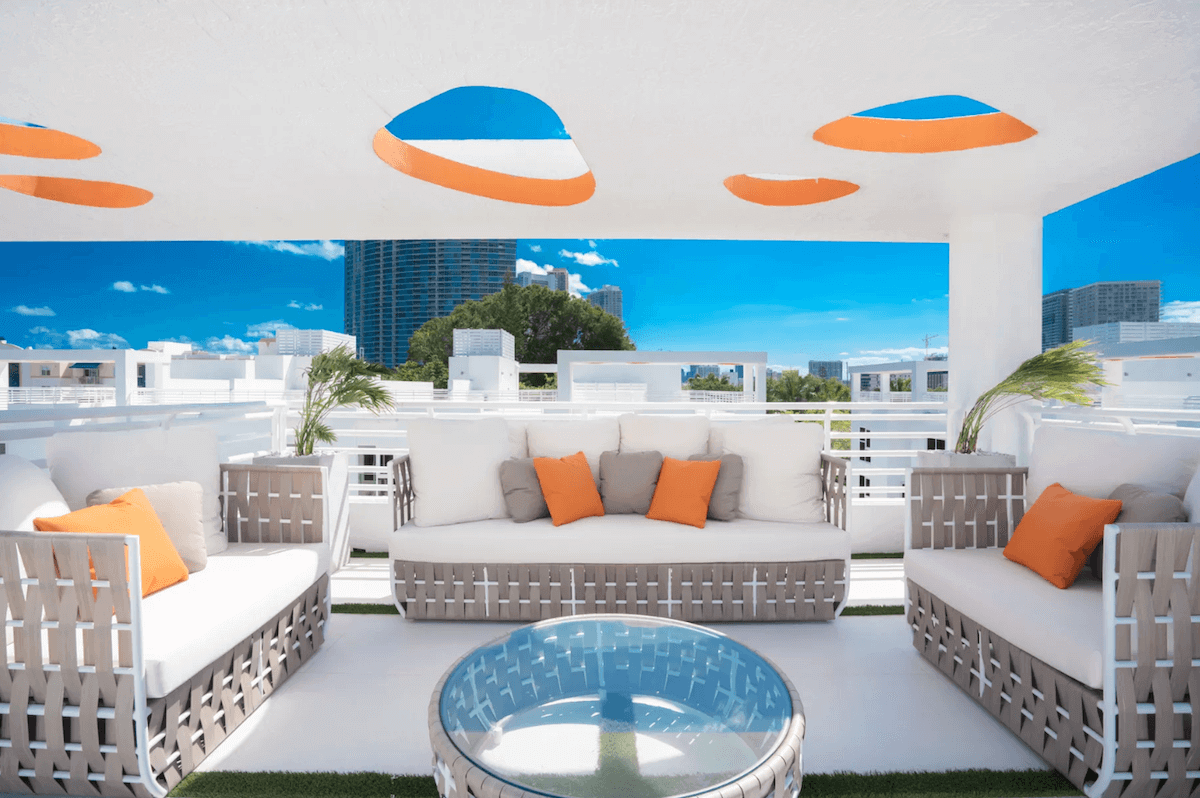 Many very experienced real estate agents are willing to offer these reduced commissions because they have joined a 100% commission real estate brokerage, or a brokerage that does not take any of their commissions. Typically, the realtors brokerage would take a percentage of their 3% commission, lowering their overall commission considerably. However now many brokerages offer a 100% real estate commission model where the agents keep everything and pay a small monthly fee to the broker. 100% commission brokerages are becoming very popular as they allow for agents to offer the same great service to their clients at a lower cost, while still making the same or more profit on each real estate transaction.
Real Estate Agent In Miami
If you are looking for a real estate agent in Miami, or would like to find out more about buying or selling a home in Miami, Fortress is here to help. Our agents are experienced and knowledgable about Miami Beach real estate, Miami real estate, North Miami Beach real estate, North Miami real estate, Aventura real estate, Hallandale Beach real estate, Hollywood Beach real estate and much much more. If you'd like to schedule a call or meeting with one of our agents, please send us an email or call us at 877-822-FORT.